Tucked away on 5+ fully and cross-fenced acres with a gated entrance, this one-of-a-kind Spanaway property has it all! Not only are you in a private, secluded atmosphere, but this move-in ready residence is also just minutes to grocery shopping, restaurants, services, and Joint Base Lewis-McChord. In addition to the lovingly maintained 3-bedroom, 2-bath home, this property features several equestrian amenities that will provide your horses with a safe, comfortable setting to call home. Located at 27914 28th Ave E Spanaway, WA 98387, this Spanaway horse property is listed for $396,000. 
Here are 4 not-to-miss highlights of this Pierce County gem: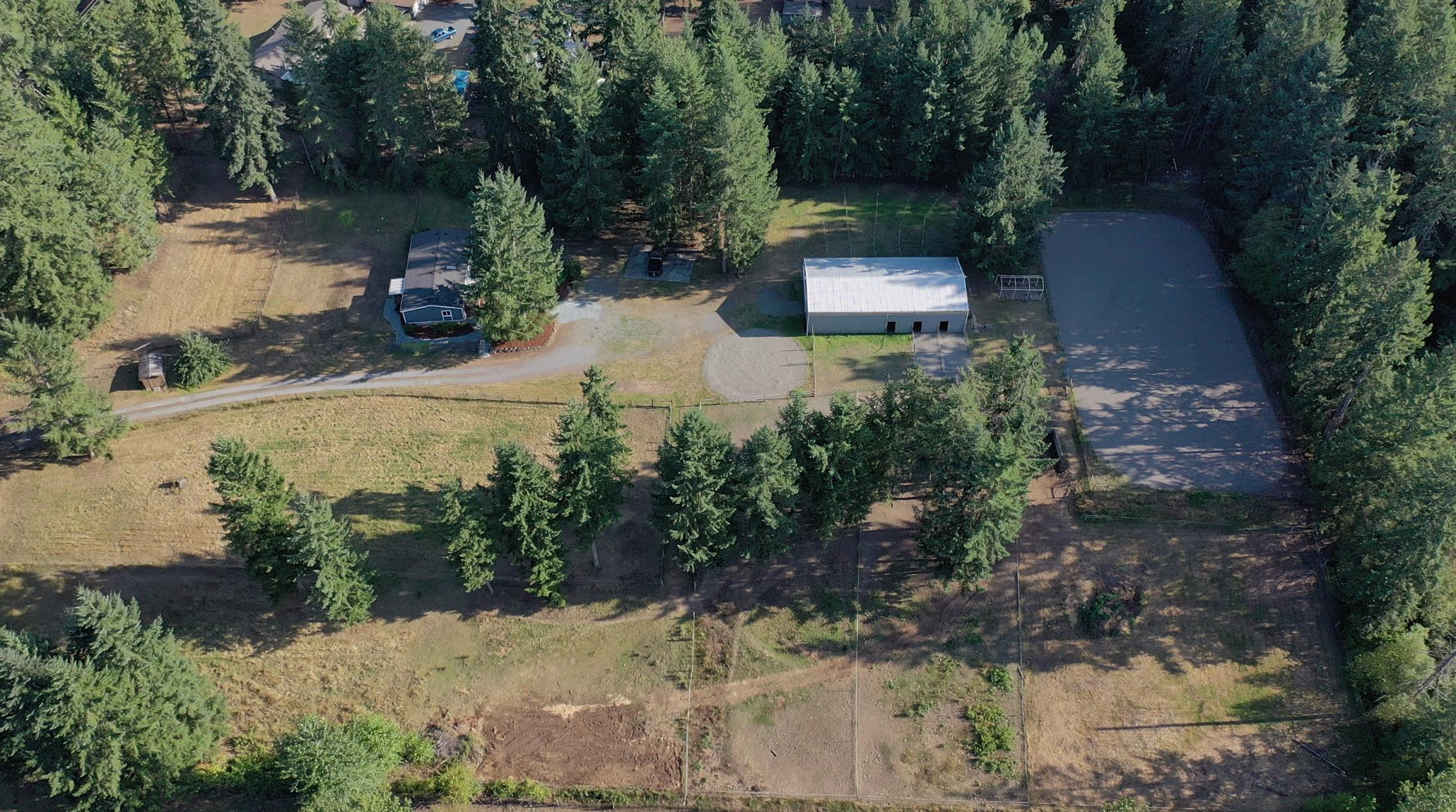 1. There's everything you need to give your horses a happy home! 
The 36' x 72' barn and the property's convenient layout is a big reason why the seller initially purchased the property. The barn (which features full electrical and plumbing) includes eight 12' x 12' matted stalls with direct turnout complete with pea-gravel footing (and the middle stall on the right side opens up for a 12' x 24' foaling stall). The barn also includes a hot/cold wash rack, 2 heated tack rooms (one of the rooms has 5 secured lockers), and a huge loft ideal for hay storage (it'll hold 10 tons, easy!). Plus, the seller built a drainage system, so you don't need to worry about excess mud.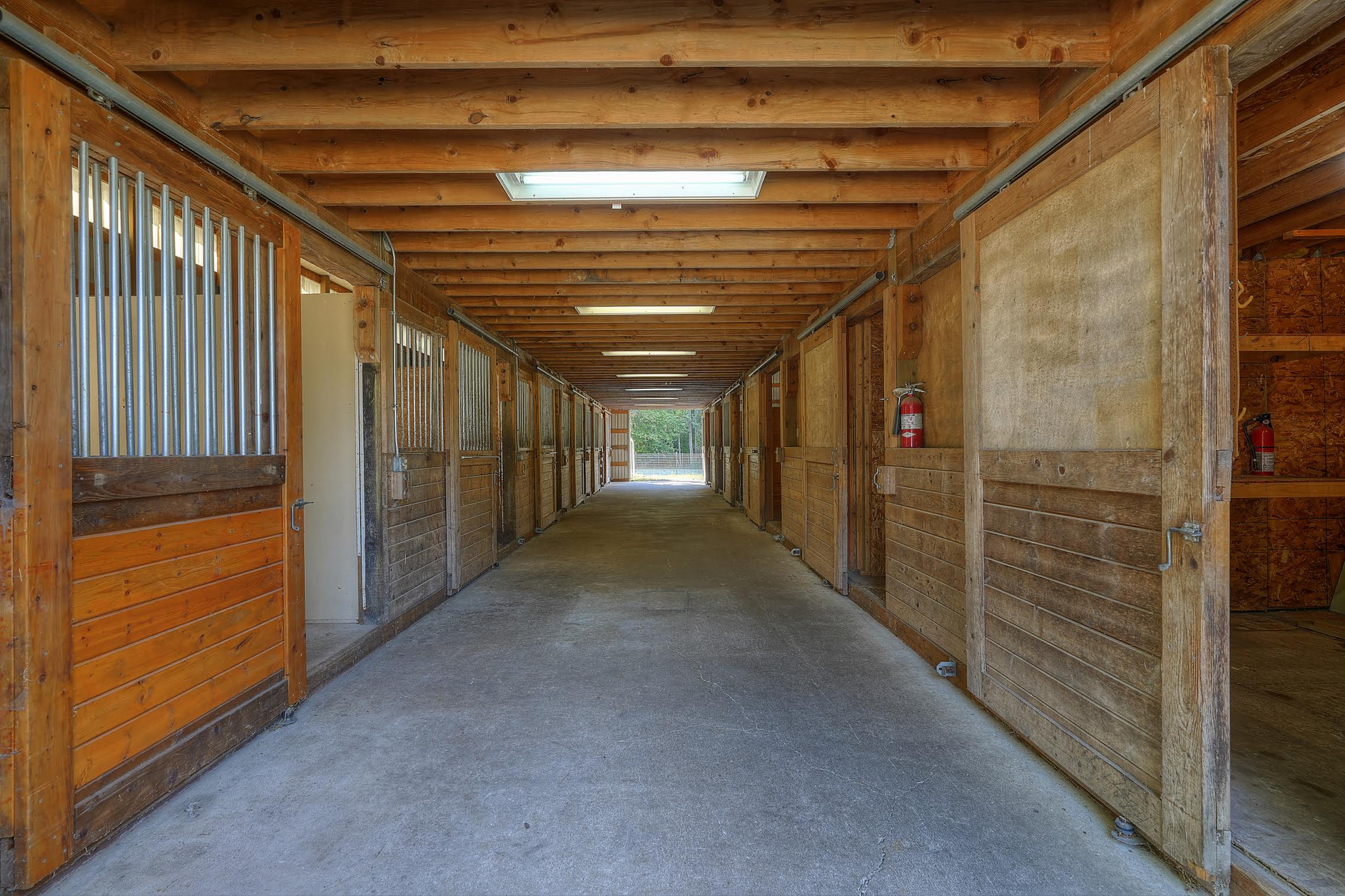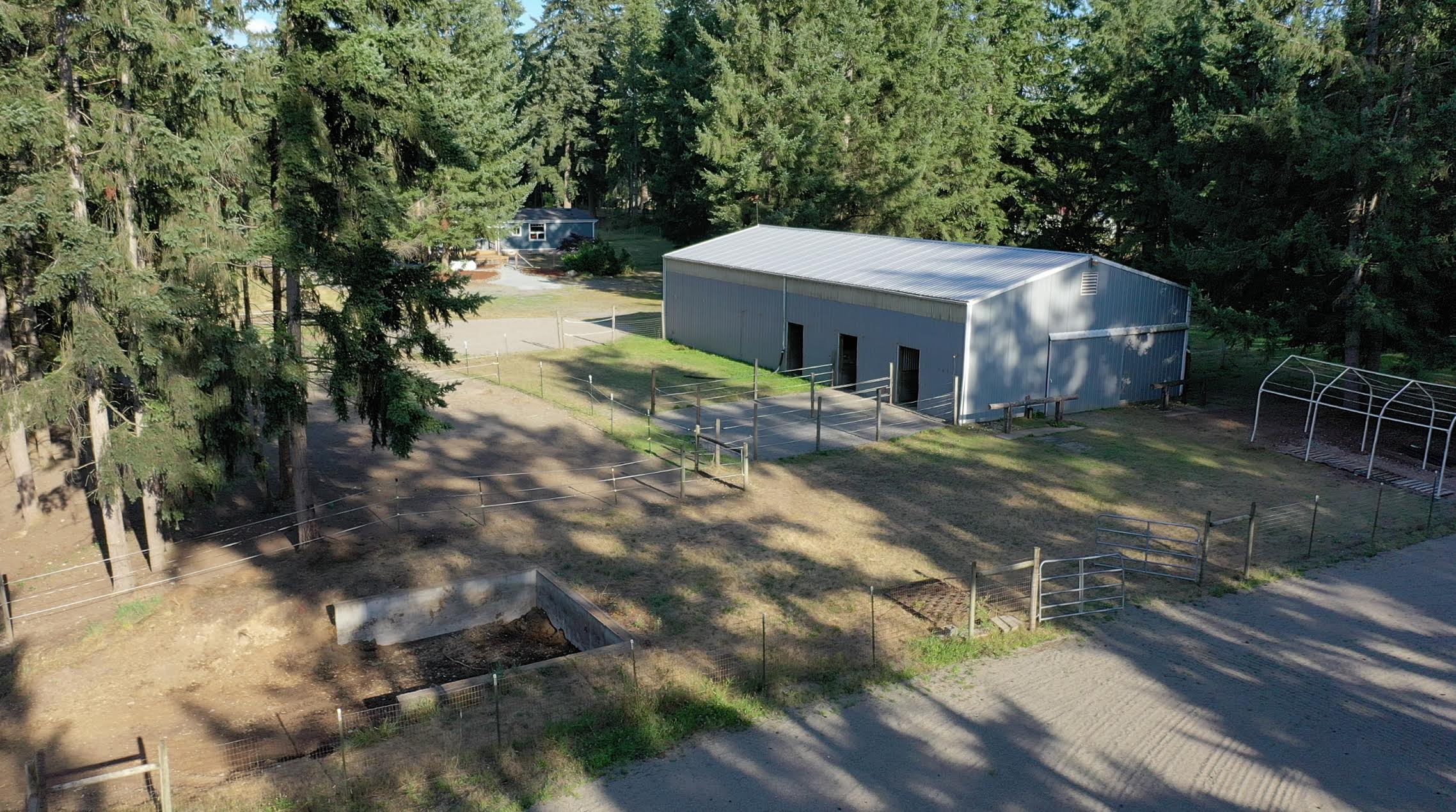 There's also a 90' x 185' arena that offers 24/7 riding year-round with 2 exterior flood lights for riding after dark. You'll also find plenty of parking for RVs, horse trailers, and farm equipment. 
The seller has also enjoyed being able to ride their horses on the street, and this property is also just a 10-minute drive to Fort Lewis where you can ride for thousands of miles. The overall setup is ideal for a breeder, trainer, or someone like the seller who wants a safe home-sweet-home for their horses! 
2. Secluded setting yet minutes to city convenience, including JBLM. 
Gorgeous evergreens line the property not only offering privacy but giving you the sense that you're nestled out in the country and miles away from city life! Enjoy the bucolic setting while still being close to amenities—Fred Meyer and Rite Aid are just a 3-minute drive away, Walmart Supercenter and several eateries are only 5 minutes away, and Pacific Ave is only an 8-minute drive from home, giving you access to even more grocery stores, shopping, restaurants, services, entertainment and more. You're also just minutes from Joint Base Lewis-McChord, a definite perk for those who work on base. 
3. Lots of business potential. 
This property's seller originally bought the property for the incredible barn. They had recently returned from an overseas deployment, and during that time, they had boarded their horse with a friend, which had given them wonderful peace of mind while they were overseas. When the seller returned home, they wanted to be able to offer others in the military a similar peace of mind, and over the years, they offered boarding to those who were deployed for low rates (just enough to cover feed). Over the years, the seller made some great friendships! 
The property's potential to generate revenue is an added bonus—you could rent out stalls and/or pasture, and it could help pay your mortgage.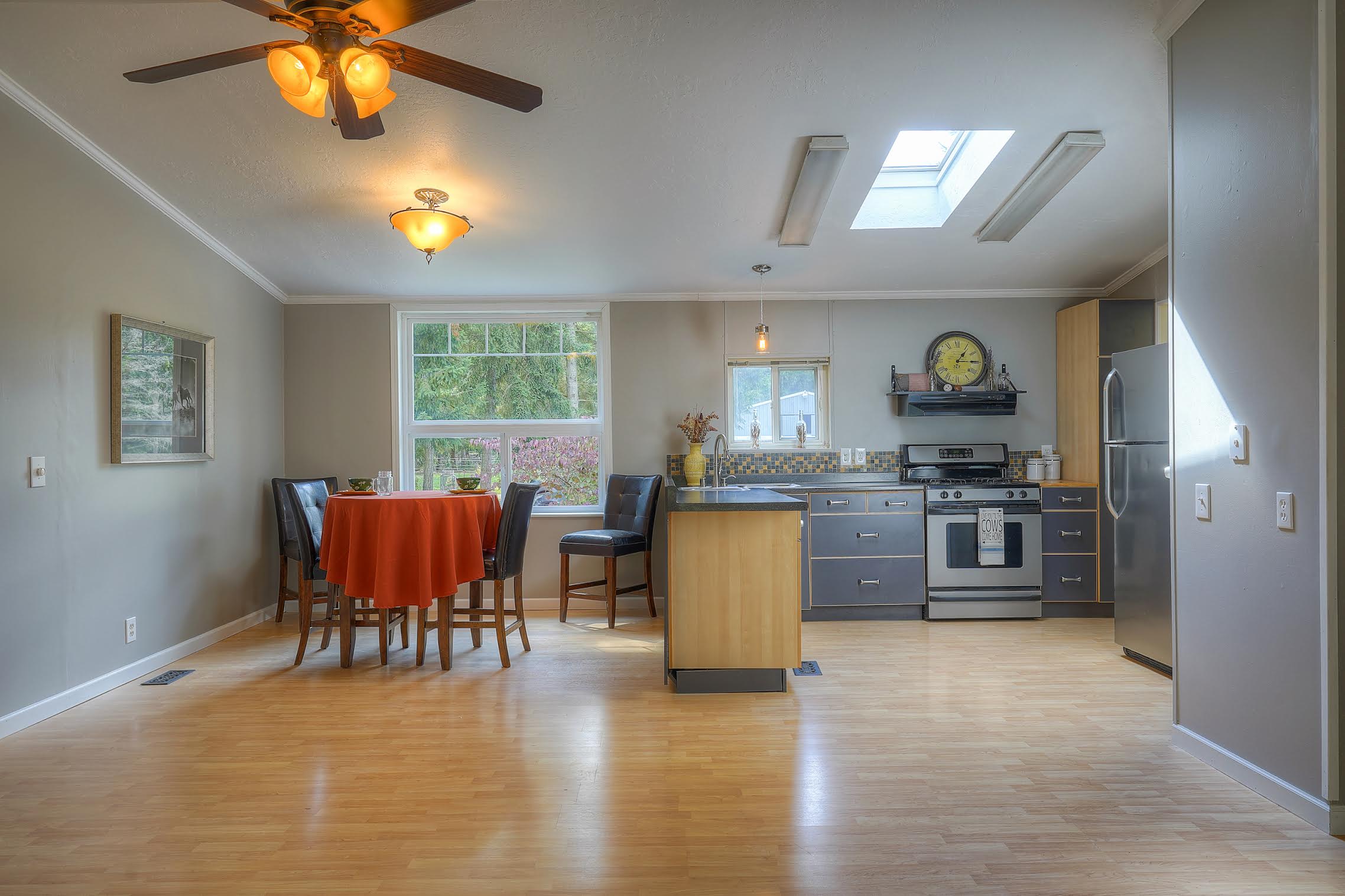 4. Impeccably maintained house that's ready for you to move right in. 
Featuring a 1,404-square-foot layout with 3 bedrooms, 2 baths, and light-filled, open-concept living spaces, this inviting home has been updated and carefully maintained. The seller has made several updates to the home over the years, including updating the cabinets, flooring (the Pergo flooring is easy to clean!), appliances, sinks, exterior paint, and lighting fixtures, plus they added tile and wainscoting to the mudroom. 
Interested in learning more? Click here to view the full listing! You can contact REALTOR® Diane Gilmore online here or give her a call/text at (253) 583-6208. You can also reach out to REALTOR® Linda Solheim online here or give her a call/text at (253) 279-7665.